Compact and Reliable
The 100W 12V Monocrystalline Panel delivers a stable output of average 500Wh of electricity per day (depending on sun availability). With its compact solar cell arrangement, this panel weighs only 14.1 lbs and is 8-10% lighter and smaller than conventional rigid panels.
Superior Quality and Material
All Renogy panels are made from 100% EL-tested Grade A+ solar cells to provide the highest power conversion efficiency and prolonged lifespan. This panel is also equipped with PERC cells to deliver an excellent cell efficiency of 22%.
Advanced Solar Cell Tech and Panel Structure
Renogy adapted the newest 9 Bus-bars cell tech and Half-cell structure, allowing the full-size solar cell to be cut in half and closely arranged for space usage maximization. Increase the cell receiving surface while reducing current and resistance loss with a thinner ribbon design.
Built to Last
This all-weather panel can handle snow, rain, and heat for decades with IP65 protection. Renogy uses low iron-tempered glass and corrosion-resistant aluminum frames with polyamide corner support to ensure this panel can perform and withstand all weather conditions.
Fast and Easy Installation
19 pre-drilled holes on the back of the panel allow for quick mounting, which is ideal for off-grid applications and are directly compatible with Renogy ground mounts, Z Brackets, Corner Brackets, Pole Mounts, and Tilt Mounts.
Jer Rueb , Melrose N.Y:
2 months ago
I now have 5 solar panels each 100W on my RV roof . I use a Renogy Rover Elite 40Amp12V/24V auto MPPT solar charge controller w/temp sensor to maintain 2 Batteries each 12.8V, 200AmhLithiumLiFe PO4 . The system has been keeping the batteries @ 13.4volts even when I am parked in shade . They have provided power enough over night to operate my Lady's oxygen machine , a fan in a ceiling port ,the TV and a couple of lights in the RV and in the morning had 12.9 volts (note the oxygen machine and tv are 110volt light and fan are 12 volts .We use a 2000watt inverter to provide the 110volts . All equipment is operating very well .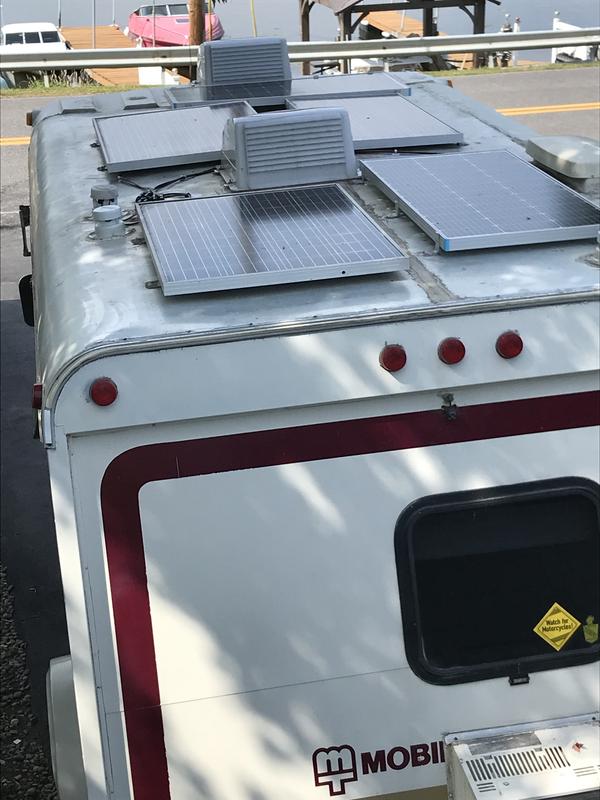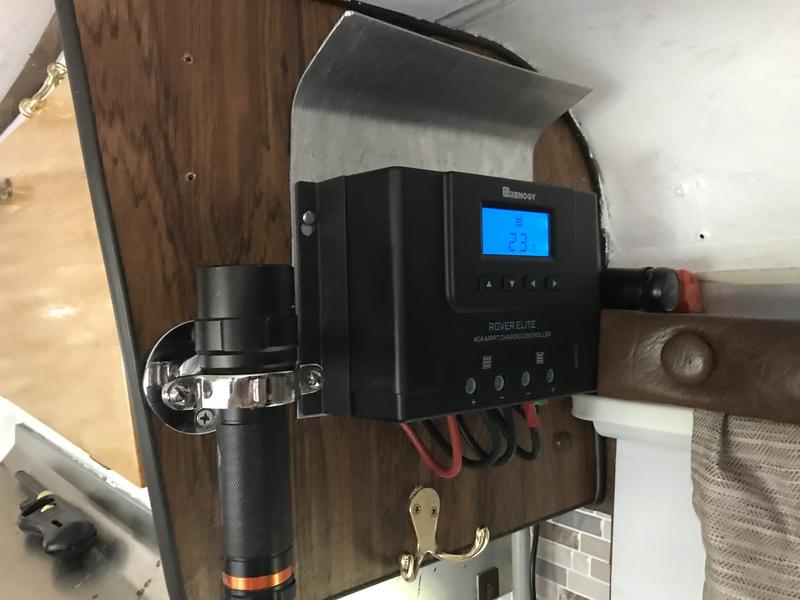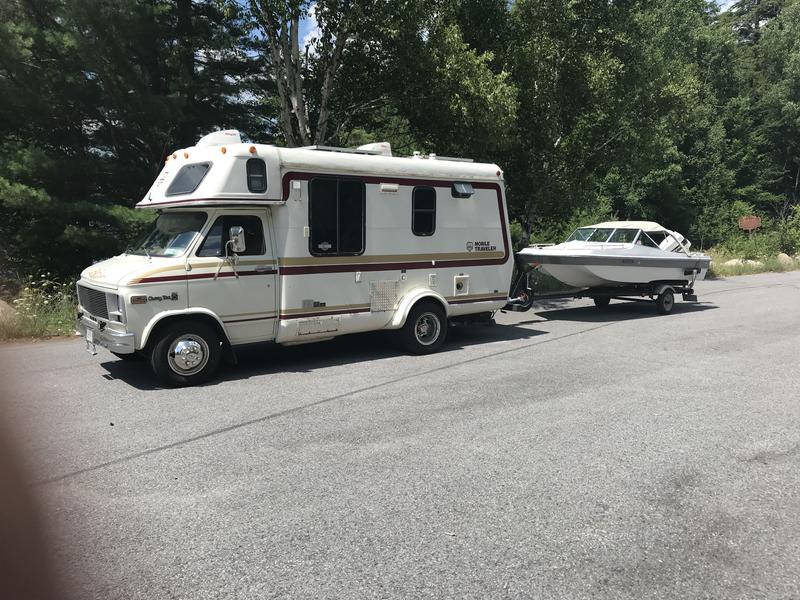 SunShineStateAS:
3 months ago
I started with just 2x100 Watt Panels now I have a total of 900 Watts worth of Renogy Panels. These panels are the standard by which all others should be measured in my opinion, the quality is second to none and power absorption is phenomenal even in less than adequate sunlight conditions. mine have been hailed on, rained on, snowed on, and sand blasted in the desert southwest United States with out failure. I will recommend these panels to everyone.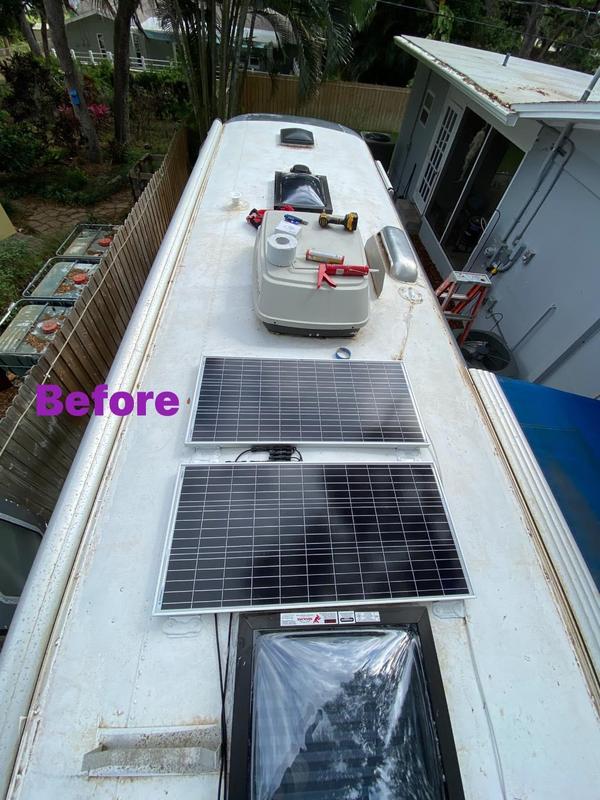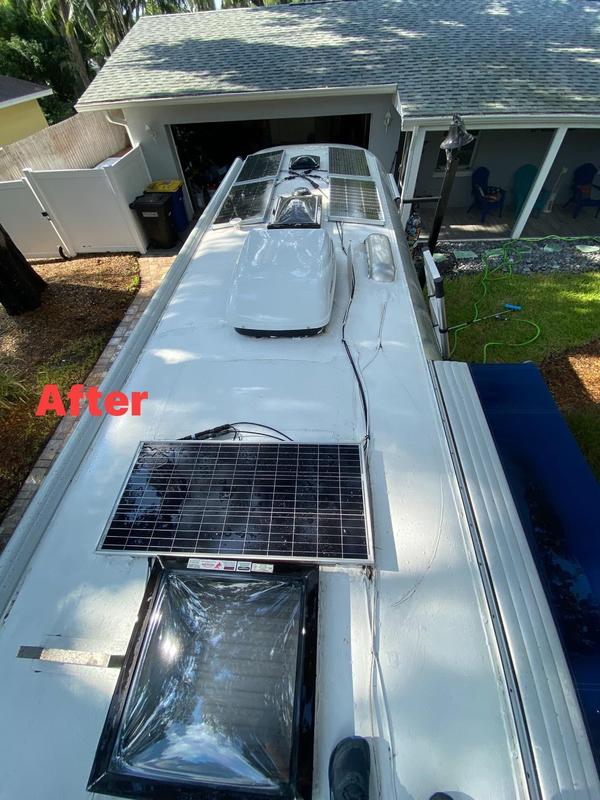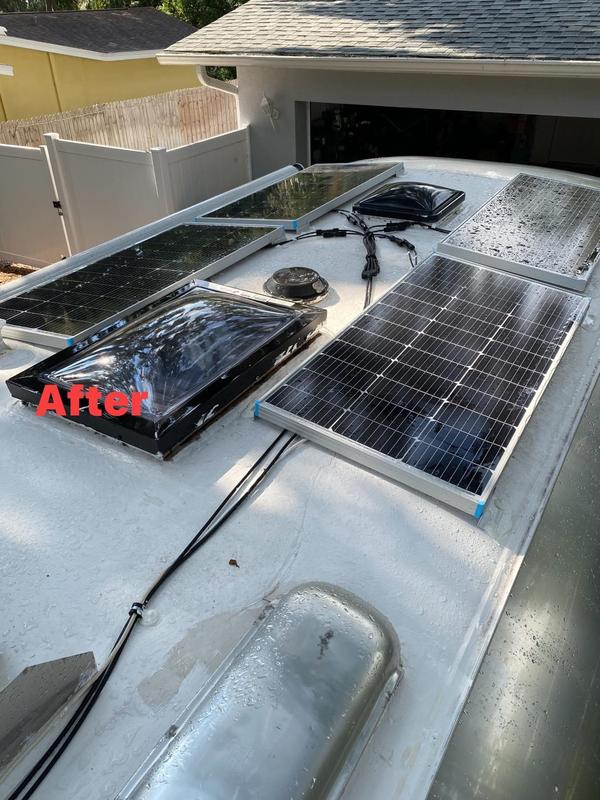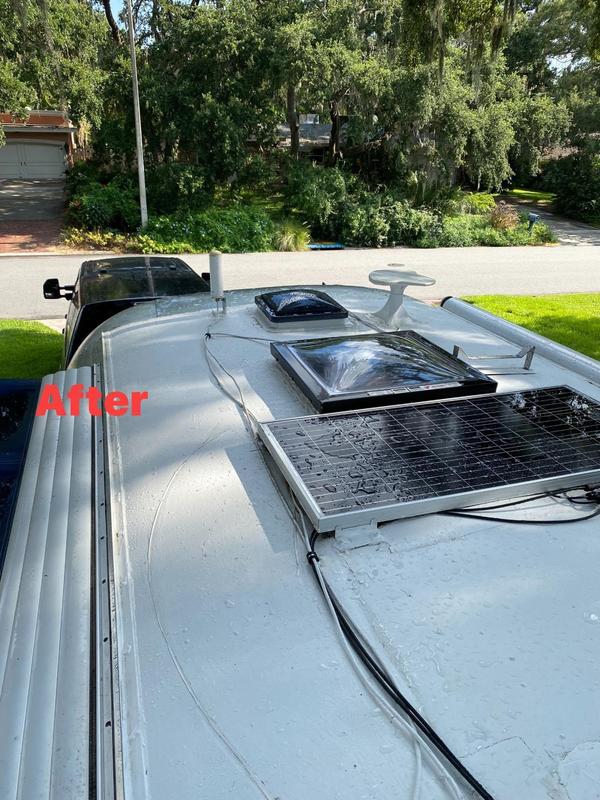 Mister Flanders:
3 months ago
I bought the two-pack of these. They work well, putting out about 90W each on a sunny day in mid-September at latitude 40 degrees north. One consistently outputs 2-3W more than the other for some reason but I have no complaints.
KEY FEATURES
【Reliable Power Output】
Renogy's 100W monocrystalline solar panel can provide an average of 400-500 Watt-hours (Wh) or 33-41Amp-hours (Ah) of electricity per day (depending on sun availability).
【Efficient Performance】
Bypass diodes protect the solar cells from overheating and allow the solar panel to continue working during accidental shading by bypassing the underperforming cells.
【Industry-Leading Technology】
This Renogy 100W 12V Monocrystalline Panel is made from high purity silicon cells coated with advanced encapsulation material with multi-layered sheet laminations to enhance cell performance and provide long-lasting durability.
【Built to Last】
Corrosion-resistant aluminum frame provides extended outdoor use that ensures the panel can last for decades. The IP65 rated junction box is versatile due to its ability to withstand dirt, dust, debris, and low-pressure water jets.
【Fast and Easy Installation】
Pre-drilled holes on the back of the panel allow for fast mounting and securing, ideal for off-grid applications including RVs, rooftops, cabins, yachts, and more. They are directly compatible with Renogy ground mounts, Z Brackets, Corner Brackets, Pole Mounts, and Tilt Mounts.
High in power, compact in size, this Renogy 100 Watt 12 Volt Monocrystalline Solar Panel is the perfect option for any off-grid application. Ideal for RVs, motorhomes, cabins, marine areas, home backup power, and more. The panels feature lightweight aluminum frames and shatter-resistant glass, making them perfect for outdoor applications.
It comes with pre-drilled mounting holes, solar connector leads, and a junction box. Allowing you to install, connect it to a controller, or expand with panels without breaking a sweat. The panels are made of premium Grade A+ monocrystalline solar cells that are more efficient than conventional polycrystalline solar cells.
Since 2010, Renogy has gained rich experience in designing and manufacturing the most efficient and robust solar panels and the most complete off-grid solar system. A focus on testing, quality control, and traceability ensures our solar power system offers an industry-leading warranty and reliability guarantee. Invest in yourself by going Renogy. This will be your most economical long-term investment yet.
Renogy 100W Mono Solar Panel
Rigid
Type
Rigid
Rigid
Flexible
Flexible
Flexible
100 Watts
Max Power at STC
200 Watts
320 Watts
100 Watts
175 Watts
200 Watts
41.8 x 20.9 x 1.38 in
Dimensions
65.0 x 26.4 x 1.38 in
39.5 x 1.4 x 65.6 in
48.0 x 21.6 x 0.08 in
59.2 x 26.5 x 0.08 in
63.2 x 29.5 x 0.12 in
14.1 lbs
Weight
26.5 lbs
40.8 lbs
4.2 lbs
6.2 lbs
10.8 lbs
✔
High Efficiency
✔
✔
✔
✔
✔
5 years
Warranty
5 years
5 years
5 years
5 years
5 years
NOTE
If you have any questions regarding this product, please call us at 1 (909) 287-7111 or or

submit a ticket

for troubleshooting assistance.
More questions about your off-grid power system? Learn more from

Renogy Learning Center

!
Package Includes
Renogy 100 Watt 12 Volt Monocrystalline Solar Panel (Compact Design)
1 x
| Built-in Components | |
| --- | --- |
| Renogy 100 Watt Monocrystalline Solar Panel | Output Cables: 14 AWG (1.96ft long) |
| Cell Type: Monocrystalline (6.5 x 3.3 in) | Number of Cells: 36 |
| IP65 Rated waterproof junction box | IP67 Rated waterproof solar connectors |
Specifications
Maximum Power at STC: 100W
Cell Efficiency: 22.00%
Optimum Operating Voltage (Vmp): 20.4V
Open-Circuit Voltage (Voc): 24.3V
Optimum Operating Current (Imp): 4.91A
Short-Circuit Current (Isc): 5.21A
Operating Temperature:

-40°F to 176°F

Maximum Series Fuse Rating: 15A
Certifications: CE, ISO
Maximum System Voltage: 600V DC (UL)
Weight: 14.1lbs/6.4kg

Dimensions: 41.8 x 20.9 x1.4 in
1. What does the 12V/24V in the product title of the solar panel mean? Why is it different from the value on the label/specification sheet of the solar panel?
The 12V/24V in product titles (ex. 100W 12V Monocrystalline Solar panel) does not refer to the actual voltage (Voc or Vmp) of the solar panels, but rather to the voltage of the solar system or energy storage system to which the panel is best suited. The voltage of the solar panel must be higher than the solar system voltage.
2. What equipment does an off-grid solar system require?
Here's a list of all the equipment required for a functioning off-grid solar system: Solar panels, Solar charge controller, inverter(s), battery, mounting and racking system, wiring cables and fuses.
3. Why are my solar panels underproducing?
The performance of a solar panel may be hindered for a number of reasons. Most commonly environmental conditions, such as indirect sunlight, temperature rise, cloudy sky, and dirt and stain build up on the top glass, which can lead to a lower efficiency.
4. How can I connect solar panels to my electrical circuit (series vs parallel)?
Solar panels can be connected in series or in parallel to meet your electrical circuit size and power demands. In series: the operating voltage output adds up, while the system current output is the same as that of one panel. In parallel: the operating current output will add up, while the system voltage output will be the same as the output of one solar panel. To achieve optimum power output and system rating for your power system, you can use both parallel and series connections.
5. How many solar panels do I need?
The best way to gauge how many solar panels you need is to understand the power load needed for your system. Power is measured in watts, and the capacity is commonly measured in Watt-hours (multiplying power output in watts by the required number of hours of operation multiplied by a safety factor of 1.5-2). Therefore, it is wise to size your battery bank first based on the minimum required capacity, and then accordingly, decide how much input power and how many panels are needed.
6. Will this panel produce power in overcast conditions?
Yes, it will. Made of high-quality materials, this Renogy solar panel still works during cloudy weather conditions. But please note that the power conversion is not as high as on sunny days.
7. Do solar panels require maintenance? Can I wash my solar panels?
Generally, solar panels require maintenance because if a lot of dirt or stain piles up on top or in corners, the conversion of sunlight will be affected, resulting in lower efficiency. As for how to clean solar panels, you can use a microfiber cloth, glass cleaner, and water.