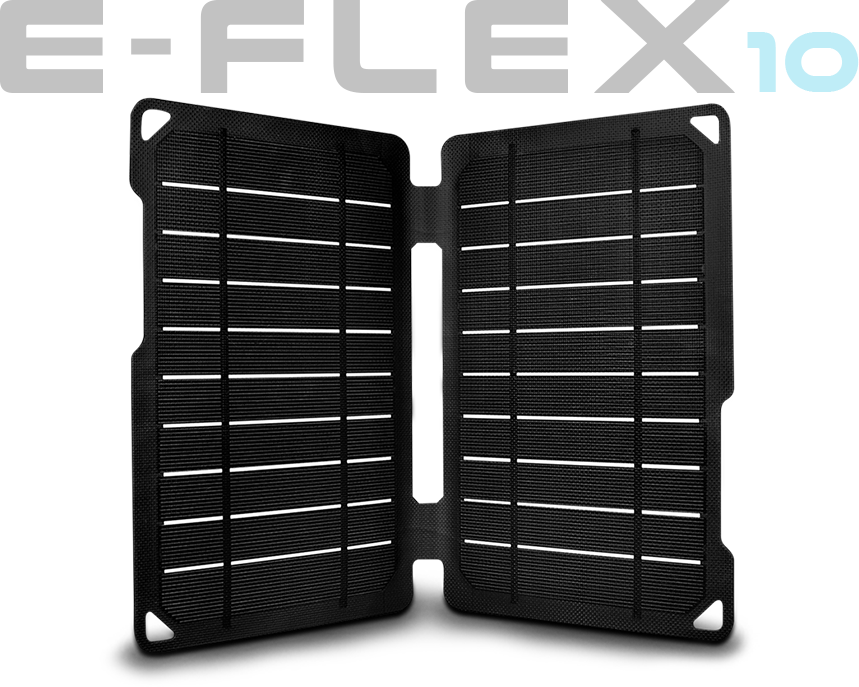 E.FLEX10
Monocrystalline Portable Solar Panel with USB Port
The E.FLEX10 is capable of charging larger USB devices that require a five-watt minimum charge when there is no battery or AC source available. This unit can continuously recharge your device with the power of the sun at ten watts maximum and does not require any additional components.
Learn More
Design and Display
It's all Power.
Auto-Optimization Charging: Continous charging once back in the sun
Ultra-Thin
Lightweight
High efficient black monocrystalline solar cells
Included carabiners and suction cups for easy attachment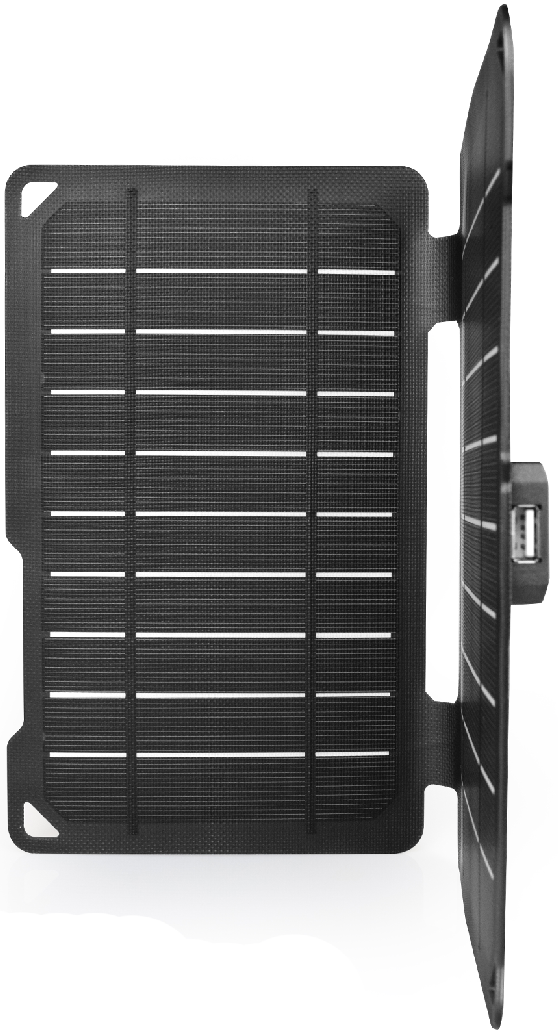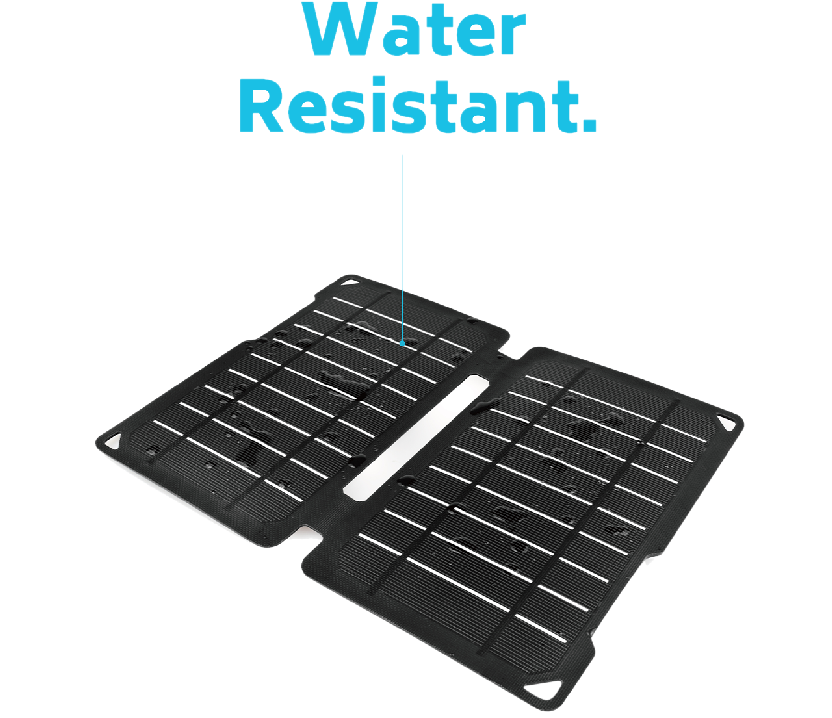 Description
With 10 watts in this durable and portable panel, you will never have to worry about a dead battery! Perfect for on-the-go activities, this lightweight panel is sure to give you power right when you need it. The Renogy E.FLEX10 Monocrystalline portable solar panel includes two carabiners that can easily attach your panel to a backpack while hiking and four suction cups for easy mounting on vehicle windows. The built-in monocrystalline solar cells give maximum efficiency and the new auto-optimization charging feature allows for a continuous charge the moment you're back in the sun! Add on a Renogy Drifter (portable battery bank) for back-up power in the shade or at night. Don't be left without power! This ultra-thin panel is sure to charge any USB device.

If you have any questions regarding this product, please call us at 1 (800) 330-8678 or email sales@renogy.com.
Specifications
| Specifications | |
| --- | --- |
| Rated Power: 10W | Cell Type: Monocrystalline |
| USB Port: 5V, 1.92A (Peak) | Solar Panel Surface Material: ETFE Laminated |
| Folded Dimensions: 9.5 x 5.9 x 0.26 in | Unfolded Dimensions: 9.5 x 12.2 x 0.13in |
| Weight: 13.0 oz | Fabric Material: Oxford |
| Operating Temperature: -4°F to 158°F | |
Warranty Information
Accessories 1-year material warranty
Certification
What's included?
Renogy E.FLEX10 Monocrystalline Portable Panel

1 x

Carabiners

2 x

Suction Cups

4 x