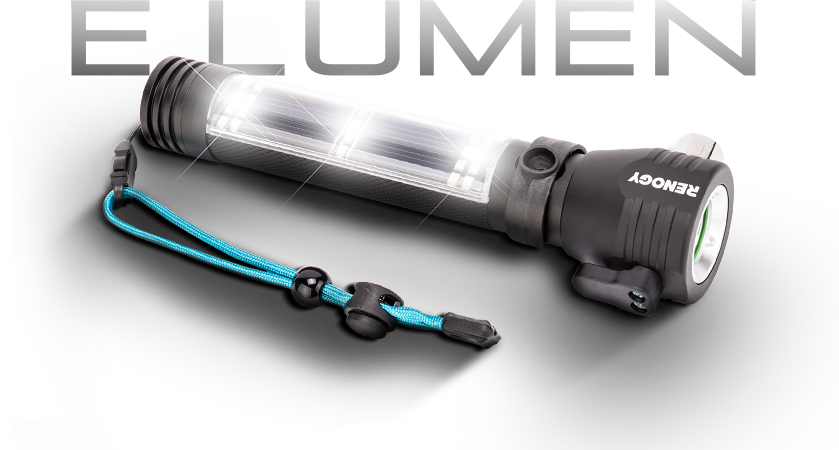 E.LUMEN Solar Flashlight
Multi-functional Flashlight
The E.LUMEN is the "Swiss Army Knife" of flashlights, its multi-functionality will come in handy in many circumstances. This unit is perfect for any outdoor activity or emergency and is a must-have for every family.
Learn More
Design and Display
It's all Power.
Sleek and portable design made of aluminum
2000mAh Lithium-ion battery with charge level indicators
Vehicle emergency ready with high-strength alloy seatbelt cutter
3W LED headlight and 2W LED side lights for multiple uses and lighting modes
Compass for when on-the-go
USB input/output for flashlight charging, or charging small electronic devices
Side magnet for convenient mounting and storage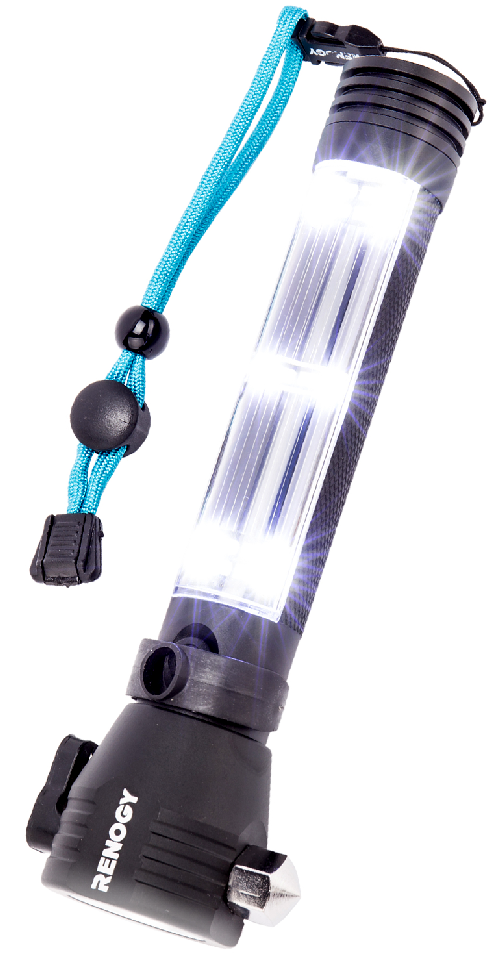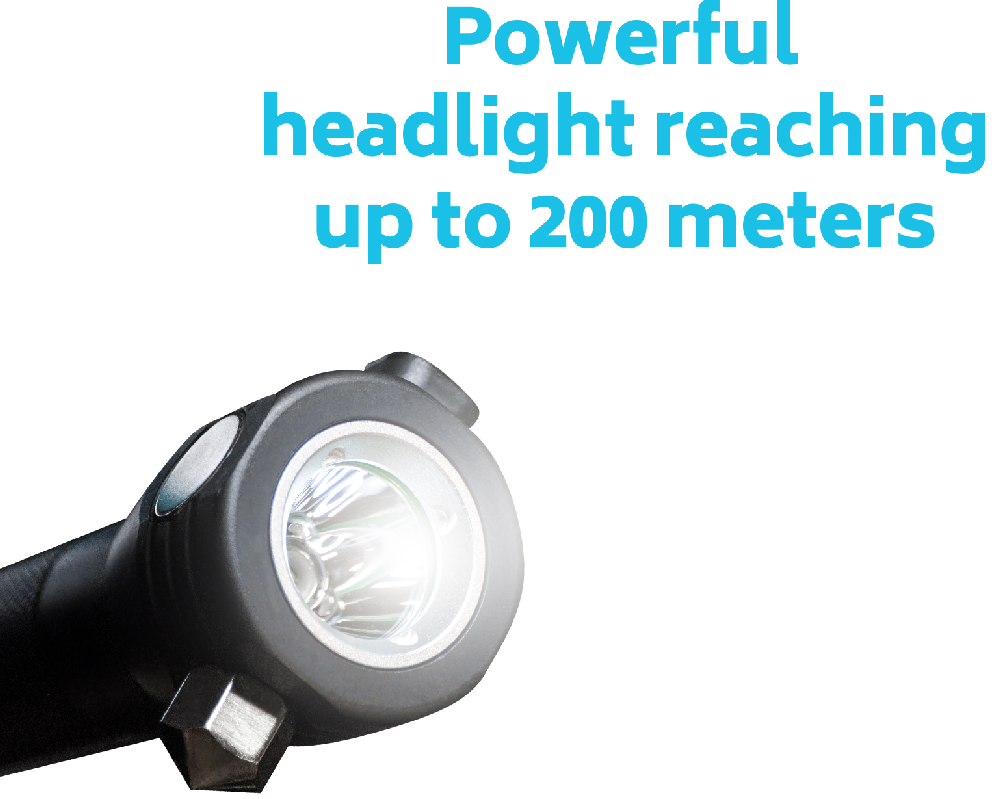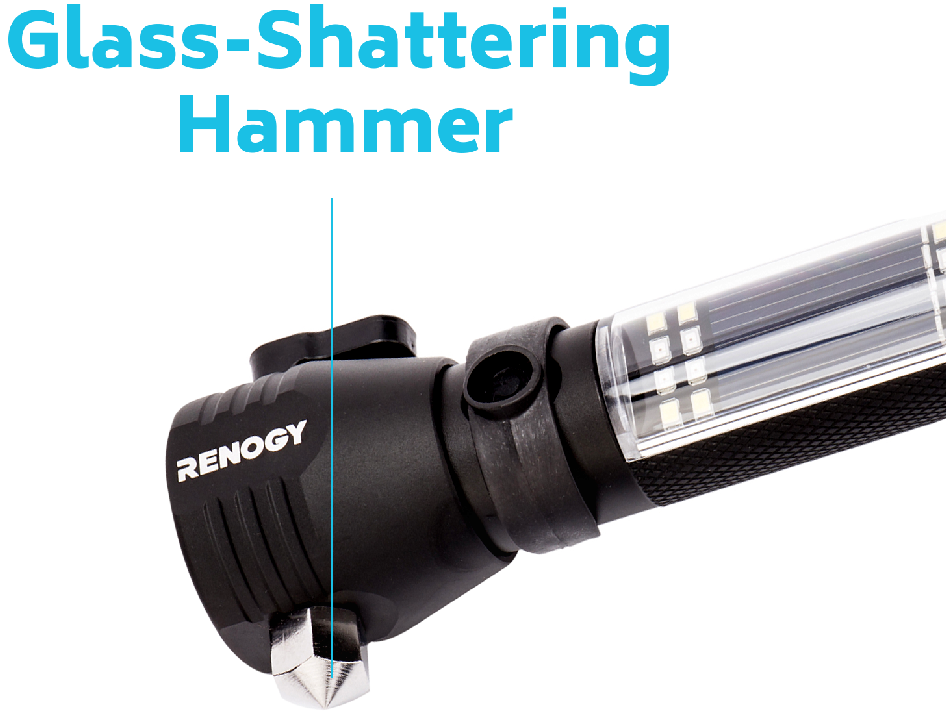 Description
Never find yourself in the dark with the all new Renogy E.LUMEN! With a solar panel stored in a portable and sleek casing, this flashlight can recharge after every use and hold up to seven hours of power. Not only can you harness the power of the sun, but you can also use the USB port for easy charging on your favorite portable items. Renogy has you prepared for any situation with the attached seat belt cutter, glass shattering hammer, and handy compass. Be prepared for whatever comes your way with your very own E.LUMEN!

Please Note: Bike mount is not included.
If you have any questions regarding this product, please call us at 1 (800) 330-8678 or email sales@renogy.com.
Specifications
| General | Battery |
| --- | --- |
| Material: Aluminum | Type: 18650 Lithium ion |
| Dimensions: Length x Head (diameter) x Body (diameter) 7.83 x 1.65 x 1.22 in | Capacity: Capacity 3.7V, 2000mAh |
| Weight: 0.68 lbs. / 310 g | Protection:Charging protection, low-capacity protection |
| Protection: IP54 | |
| LED | Flashlight Bike Handle |
| --- | --- |
| Headlight: 3W, 200 lumens | Material: Plastic |
| White Sidelights 2W, 150 lumens (10 x 0.2W white 2835 SMD LED) | Dimensions: 4.92 x 1.38 x 2.36 in |
| Red Sidelights: Wavelength 620-625 (10 x red 2835 SMD LED) | Weight: 4.23oz |
| Lighting Distance: 200 meters, headlight | Color: Black |
| Ports | Solar |
| --- | --- |
| USB Output: 5V, 1A Max. | Cell: Monocrystalline |
| Micro USB Input: 5V, 0.55A Max | Rating: 5V, 50mA |
Warranty Information
Accessories 1-year material warranty
Certification
What's included?
E.LUMEN Multi-functional 3W LED Flashlight

1 x

Flashlight Charging Cord

1 x

1 x