E.FLEX5
Monocrystalline Portable Solar Panel with USB Port
The E.FLEX5 will help charge smaller USB devices that require a five-watt minimum charge when there is no battery or AC source available. This unit can continuously recharge your device with the power of the sun at five watts maximum and does not require any additional components.
Learn More
Design and Display
It's all Power.
High efficient black Monocrystalline solar cells
Lightweight, Ultra thin
Auto-Optimization Charging: No charge delay when moved in and out of sun
Different mounting options included
Compatible with any USB device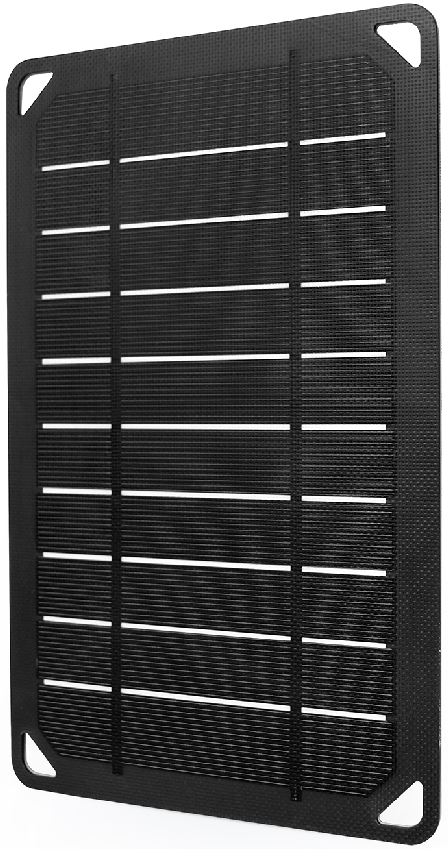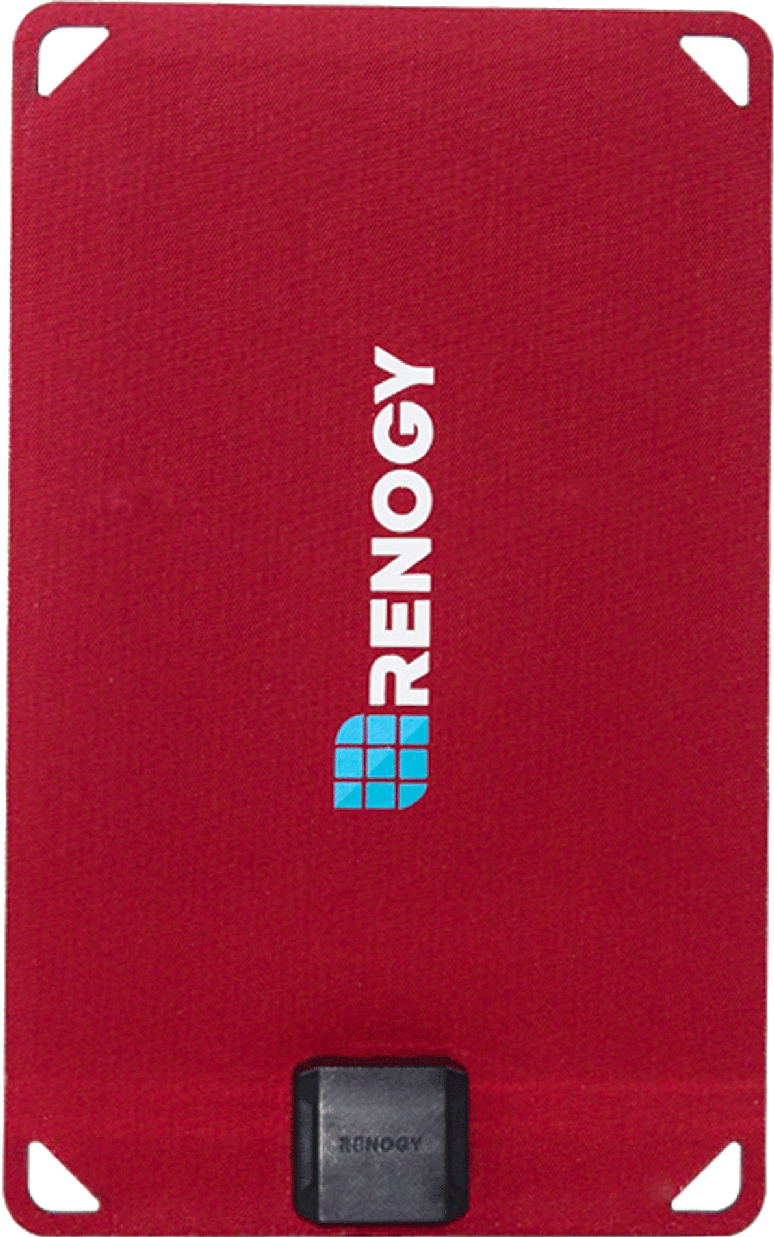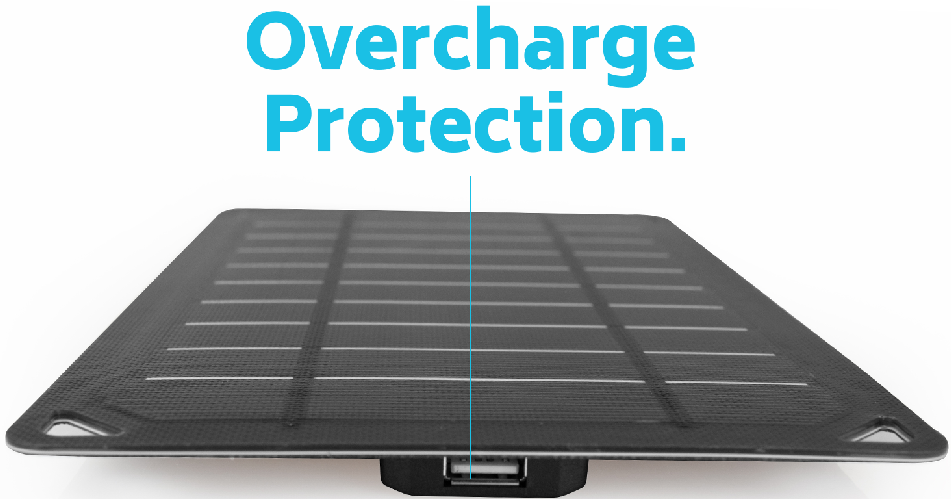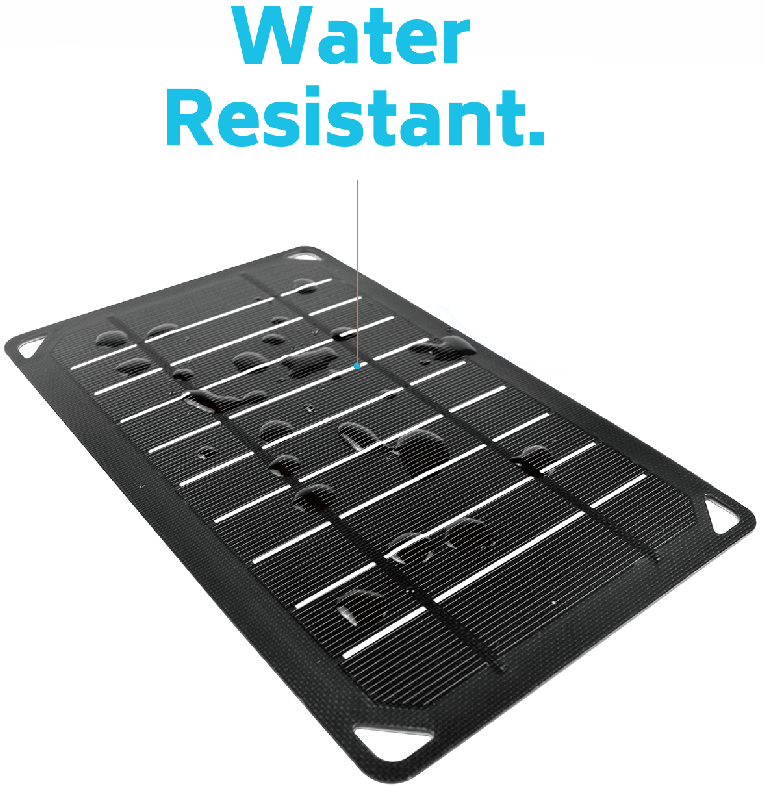 Description
The Renogy E.FLEX5 Monocrystalline portable solar panel is the perfect companion to the off-grid traveler. With a water-resistant and durable exterior, this panel can go anywhere you do! It uses auto-optimization charging which allows for automatic continuous charging once back in sun light. For flexibility with mounting, two carabiners and four suction cups are included. You can attach your E.FLEX for hands-free hiking or make your very own window charger. Charge any portable USB device with this convenient new power source!
If you have any questions regarding this product, please call us at 1 (800) 330-8678 or email sales@renogy.com.
Specifications
| Specifications | |
| --- | --- |
| Rated Power: 5W | Cell Type: Monocrystalline |
| USB Port: 5V, 0.96A (Peak) | Solar Panel Surface Material: ETFE Laminated |
| Fabric Material: Oxford | Unfolded Dimensions: 9.5 x 5.9 x 0.16 in |
| Weight: 6.7 oz. | Operating Temperature: -4°F to 158°F |
Warranty Information
Accessories 1-year material warranty
Certification
What's included?
Renogy E.FLEX5 Monocrystalline Portable Panel

1 x

Carabiners

2 x

Suction Cups

4 x