Description
Our stainless-steel cutlery set is easy to use, enjoyable to eat with, durable enough for any adventure, and dishwasher safe. When you pack it for your next picnic, lunch, or backcountry trek, you can rest easy knowing you'll have everything you need wherever the road leads. Plus, our stainless-steel backpack cutlery set is designed to last.
If you have any questions regarding this product, please call us at 1 (909) 287-7111 or email support@renogy.com.
Key Features
This eating utensil set is light weight,fully portable, and foldable into a compact pocket size, so that you can bring it when you go camping,backpacking, hiking, fishing.
The utensil set is not only built for outdoors but also perfect for lunch at school or work. You'll love using it for workweek lunchtime silverware because it's easy to use, a cinch to clean, and dishwasher safe.
The utensil set is made with stainless steel and aluminum alloy, can easily stand years of use.
Contains
Features a fork, spoon, knife, bottle opener, can opener, and a flat screwdriver in one convenient, compact package. Say goodbye to wasteful plastic utensils that just end up in the trash.
Package Includes
Renogy Picnic Utensil Set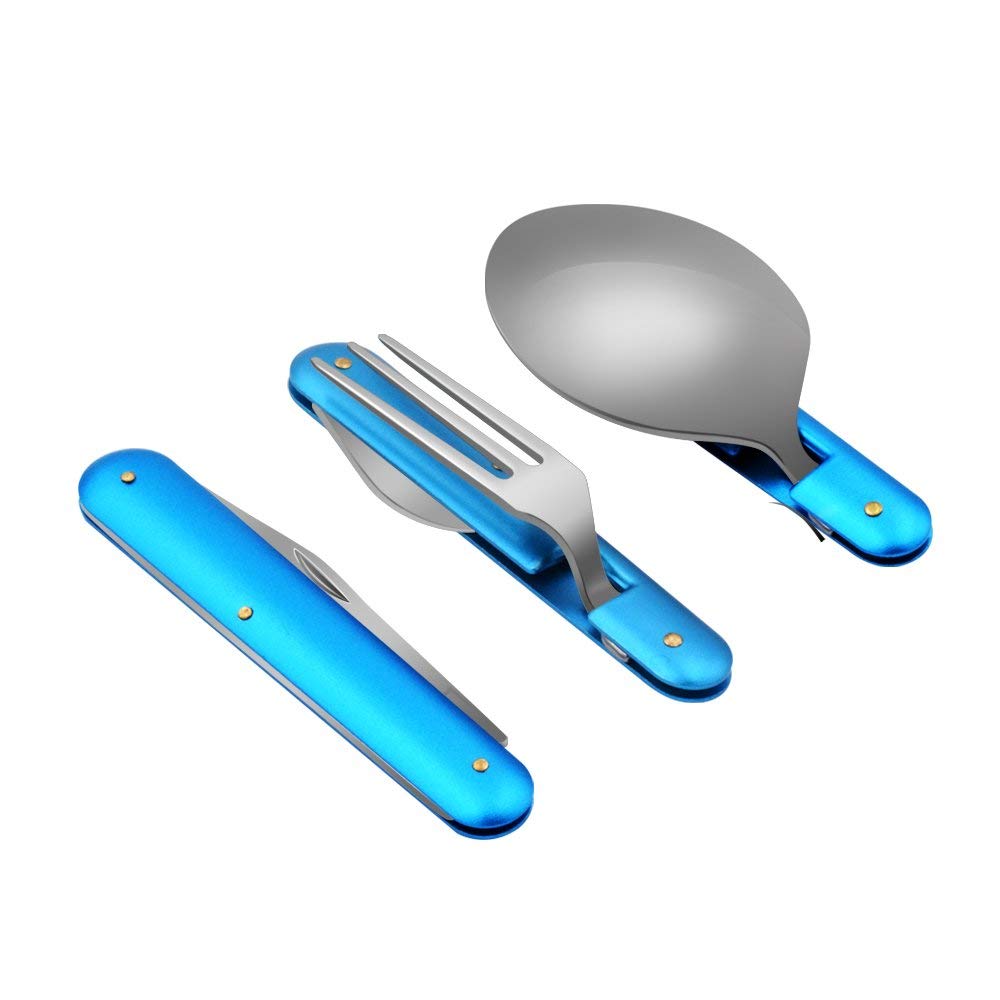 1 x
| Picnic Utensil Set | |
| --- | --- |
| Functions: | Spoon |
| Bottle Opener | Slotted Screwdriver |
| Steak Knife | Fork |
| Can Opener | |