Description
Road trips can be daunting, especially when you forget to charge your electronics. But with the Renogy 150W Car Power Inverter, your devices will be ready for use in no time. Featuring a 110V AC outlet and a 2A USB port, the power inverter allows you to charge USB and AC devices simultaneously while on the go. With this convenient and easy-to-use inverter, taking your electronics on road trips will be a breeze.
If you have any questions regarding this product, please call us at 1 (909) 287-7111 or email support@renogy.com.
Key Feature
Converts the DC current from your cig port into power you can utilize for your everyday electronics.
Capable of powering AC appliances such as laptops and USB devices such as phones, it is important to keep the power load under 150W.
The inverter's built-in cooling fan and auto-shutdown keep your devices and car from overheating and overloading. It also has protections for low loads, short circuits, low voltages, and over-voltages.
Its compact size makes it easy to carry and transfer to whichever vehicle you're on. The wire length allows the inverter to be used in the backseat.
Package Includes
Renogy 150W Car Power Inverter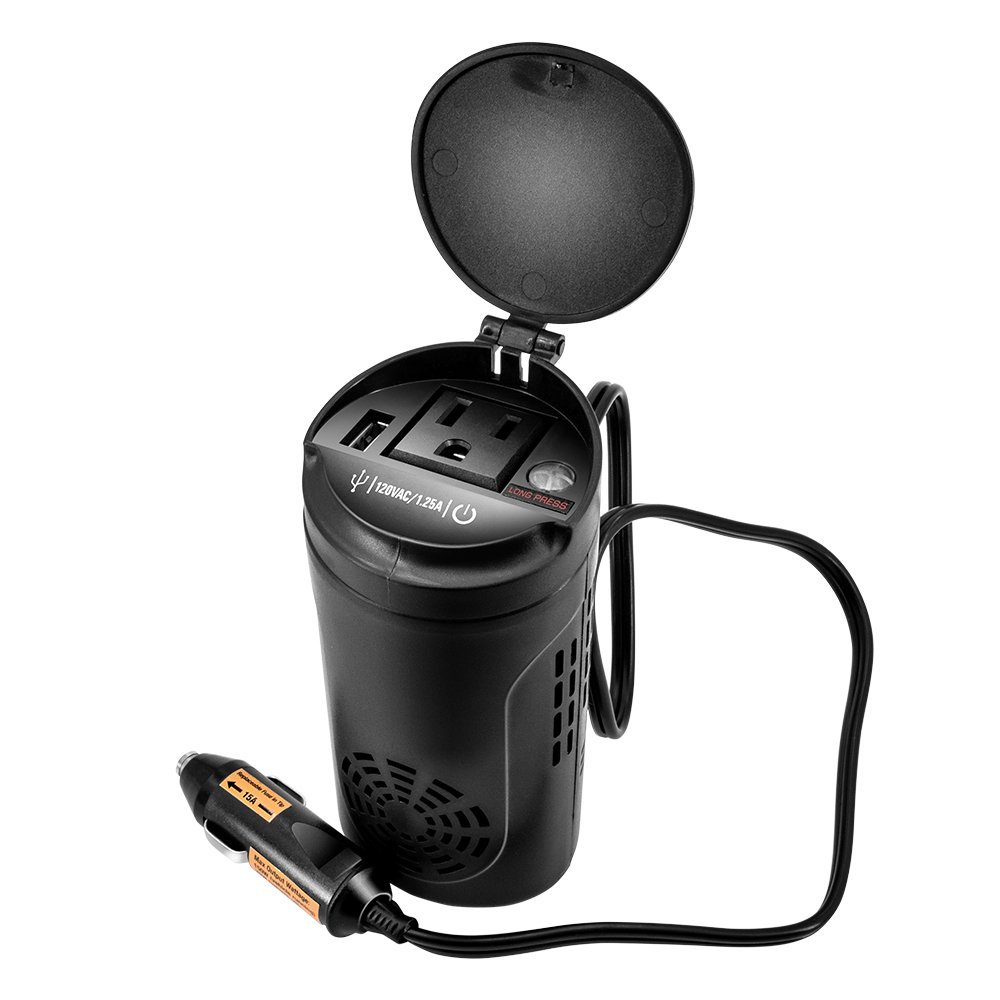 1 x
| Specifications | |
| --- | --- |
| Nominal Input Voltage: 12.8-13.2 VDC | Operating Input Voltage: 10-15 VDC |
| Continuous Output Power: 150W | Surge Output Power: 300W |
| USB Output: 5V/2A | Eficiency at 100W: 83%/min |
| No Load Current Draw: 0.3 ADC | Input Over Voltage Shutdown: 15.5±0.5VDC |

Warranty Information
Certification